Press Reviews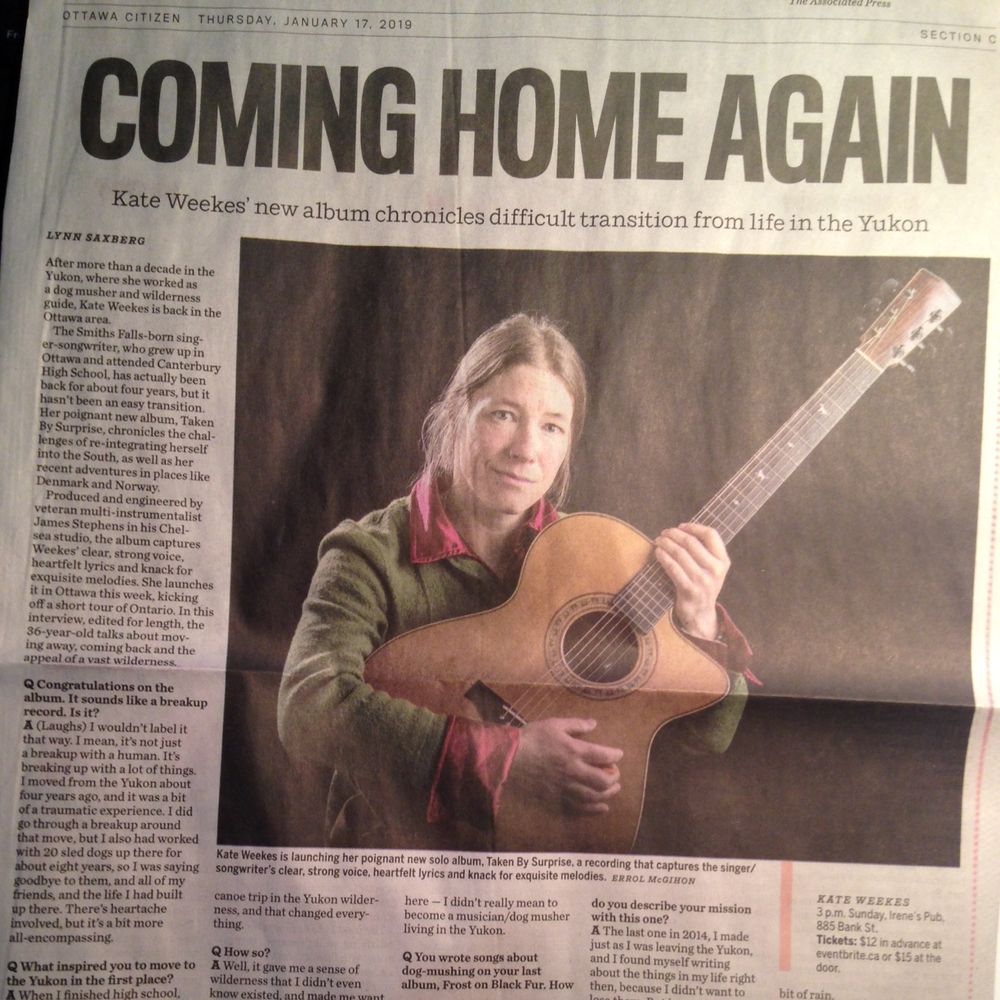 The Ottawa Citizen
January 16, 2019 _Lynn Saxberg
"...clear, strong voice, heartfelt lyrics and knack for exquisite melodies..."
After more than a decade in the Yukon, where she worked as a dog musher and wilderness guide, Kate Weekes is back in the Ottawa area.
The Smiths Falls-born singer-songwriter, who grew up in Ottawa and attended Canterbury High School, has actually been back for about four years, but it hasn't been an easy transition. Her poignant new album, Taken By Surprise, chronicles the challenges of re-integrating herself into the South, as well as her recent adventures in places like Denmark and Norway.
Produced and engineered by veteran multi-instrumentalist James Stephens in his Chelsea studio, the album captures Weekes' clear, strong voice, heartfelt lyrics and knack for exquisite melodies. She launches it in Ottawa this week, kicking off a short tour of Ontario. In this interview, edited for length, the 36-year-old talks about moving away, coming back and the appeal of a vast wilderness. 
Read the full article HERE:  https://ottawacitizen.com/entertainment/local-arts/after-a-decade-up-north-kate-weekes-comes-home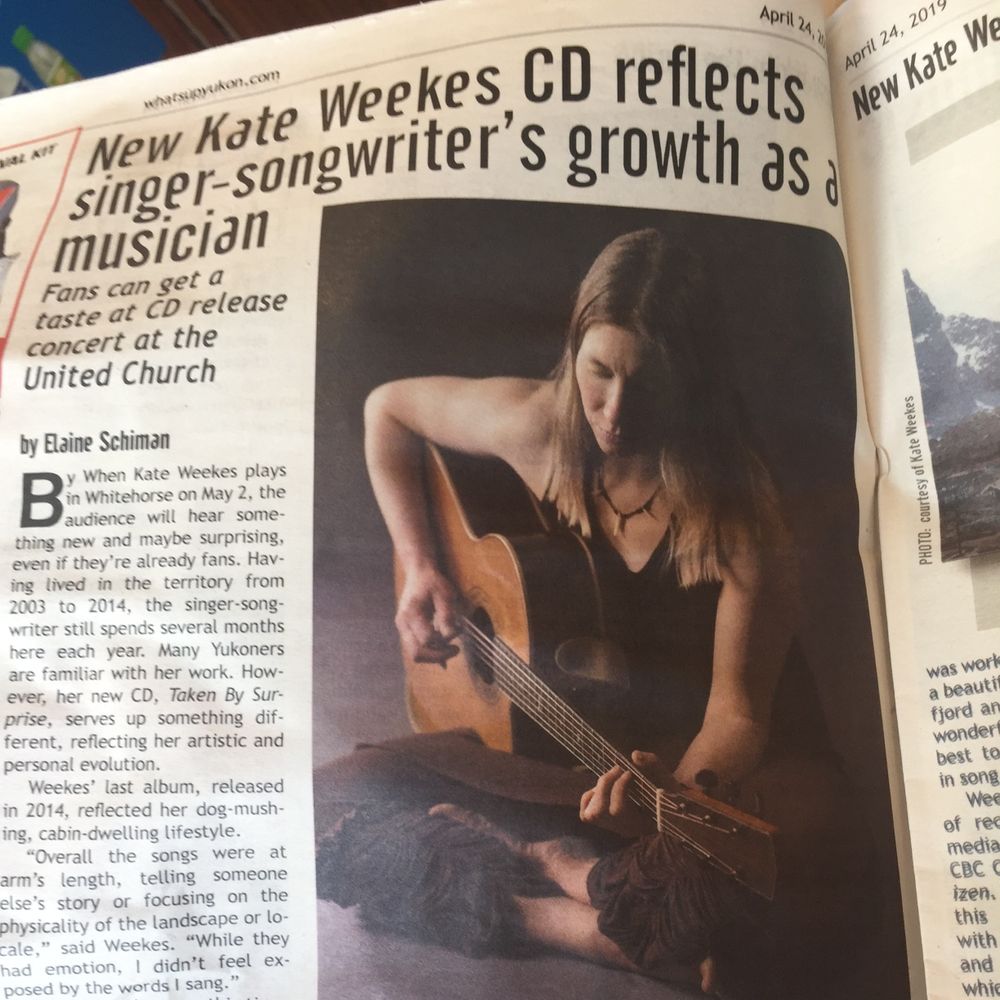 What's Up Yukon
April 24, 2019_Elaine Schiman
NEW KATE WEEKES CD REFLECTS SINGER-SONGWRITER'S GROWTH AS A MUSICAN
When Kate Weekes plays in Whitehorse on May 2, the audience will hear something new and maybe surprising, even if they're already fans. Having lived in the territory from 2003 to 2014, the singer-songwriter still spends several months here each year. Many Yukoners are familiar with her work. However, her new CD, Taken By Surprise, serves up something different, reflecting her artistic and personal evolution.
Read the full article HERE:  https://whatsupyukon.com/Yukon-Arts-Entertainment/music/new-kate-weekes-cd-reflects-singer-songwriter%E2%80%99s-growth-as-a-/