Rideau Roots:  A Songwriting Journey by Canoe 
From May 22nd – June 1st, 2022, a collective of songwriters, musicians and spoken word artists will paddle the Rideau Canal from Kingston to Ottawa, Ontario. This traveling musical residency is spear-headed by Kate Weekes (www.kateweekes.com), a wilderness canoe guide and award-winning songwriter originally from Smiths Falls.  The trip will feature a daily songwriting practice inspired by the river, lands and local communities.  The journey offers an opportunity for settler artists to explore questions of personal and cultural identity and sense of place. This includes learning about the colonial impact of the canal in the unceded traditional territory of the Algonquin,  Anishinaabe, Haudenosaunee and the Huron-Wendat.  
The culmination of travel by musicians through the Rideau and Katarokwi watersheds will be a body of original work shared later through workshops, performances, audio recordings and video including short pieces shared through social media. Highlights of the trip will be documented by Newmanville-based filmmaker and producer Stephen Fuller (www.colibricoleur.com). These moving portraits of water, locks and people will be released as a mini-series of music videos to complement studio-recordings of songs written on the journey.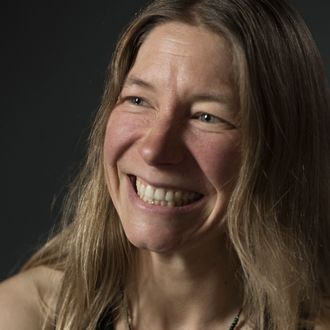 Kate Weekes
Wakefield, QC
www.kateweekes.com
Songwriter and multi-instrumentalist Kate Weekes maps the musical spot where landscapes and emotions converge via jazzy folk/pop inspired by the planet's northernmost locales. Originally from Smiths Falls and now based in Wakefield, Quebec after over decade immersed in the Yukon's vibrant music scene.  Weekes is poised to release her fourth album of original material in the fall of 2022.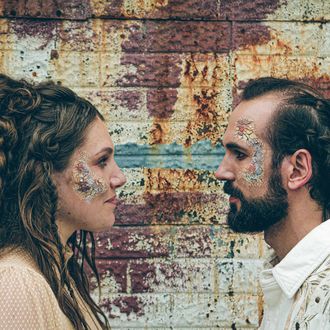 Moonfruits
Ottawa, ON
https://moonfruits.ca/
Fronted by partners Alex Millaire and Kaitlin Milroy, Ottawa-based Moonfruits are bilingual makers of contemporary folk. Their sophomore effort, 'Salt' (Fall 2022), is a lush 12-song exploration of what it means to live, dream, raise a family and find hope in an era of climate change and deepening socio-economic inequality.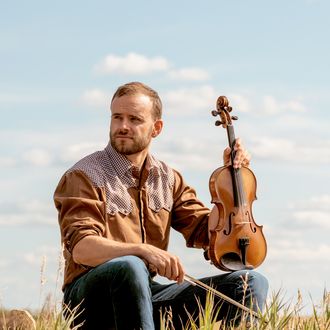 Nathan Smith
Smiths Falls, ON
www.nathansmithmusic.net
Nathan is a fiddle player and singer-songwriter based in Smiths Falls, ON, originally from North Bay. He performs with the bluegrass band The Barrel Boys, western swing outfit The Double Cuts, and trad-chamber-dance quartet Vinta.  His debut solo album, "Let It Rest, Let It Rise" was released in February of 2020. Nathan's evocative and organic lyrics and melodies roll over hilltops, echo off mountainsides, and flow down freshwater streams to excite the ears and touch the souls of audiences across Canada.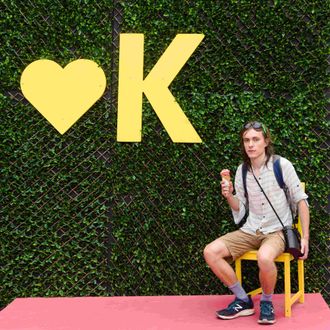 Arden Rogalsky
Kingston, ON
Arden Rogalsky has been a long-time listener and sometimes contributor to the Katarokwi/Kingston music scene. Inspired by everyday feelings and neighbourhood issues, his songwriting efforts serve as a creative foundation for local folk-rock project Princess Towers.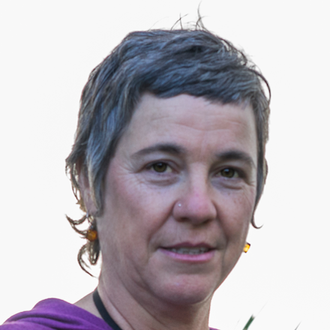 Christine Graves
Ottawa, ON
www.christinegraves.com
With songs sung in unique yet universal themes, Christine has shared her voice with four full length CD's released between 1995 and 2006. She was a member of Malaika from 2000 to 2005, recording two albums including To Paradise with James Stephens. Her original contemporary music is jazz influenced and shines light on our Canadian landscapes from Newfoundland to BC. Christine is a mother, environmental activist, health care provider and artist. Her next release will be out in 2022 and features Fred Guignion and Dave Draves (Little Bull Horn Studio).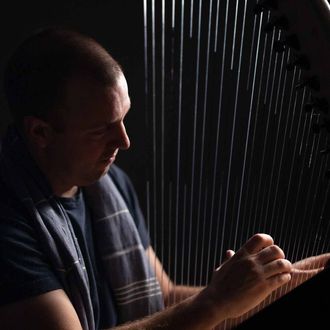 Stephen Fuller
Newmanville, ON
www.colibricoleur.com
Stephen Fuller - @colibricoleur - is a musician, media artist and maker with a background in environmental geography. His award-winning work in music composition & production expands and contracts into the parallel disciplines of multimedia (videographic storytelling) and making (real and virtual musical instrument building). Stephen thrives on the challenges of interdisciplinary creation & collaboration.
Thank you to our sponsors!