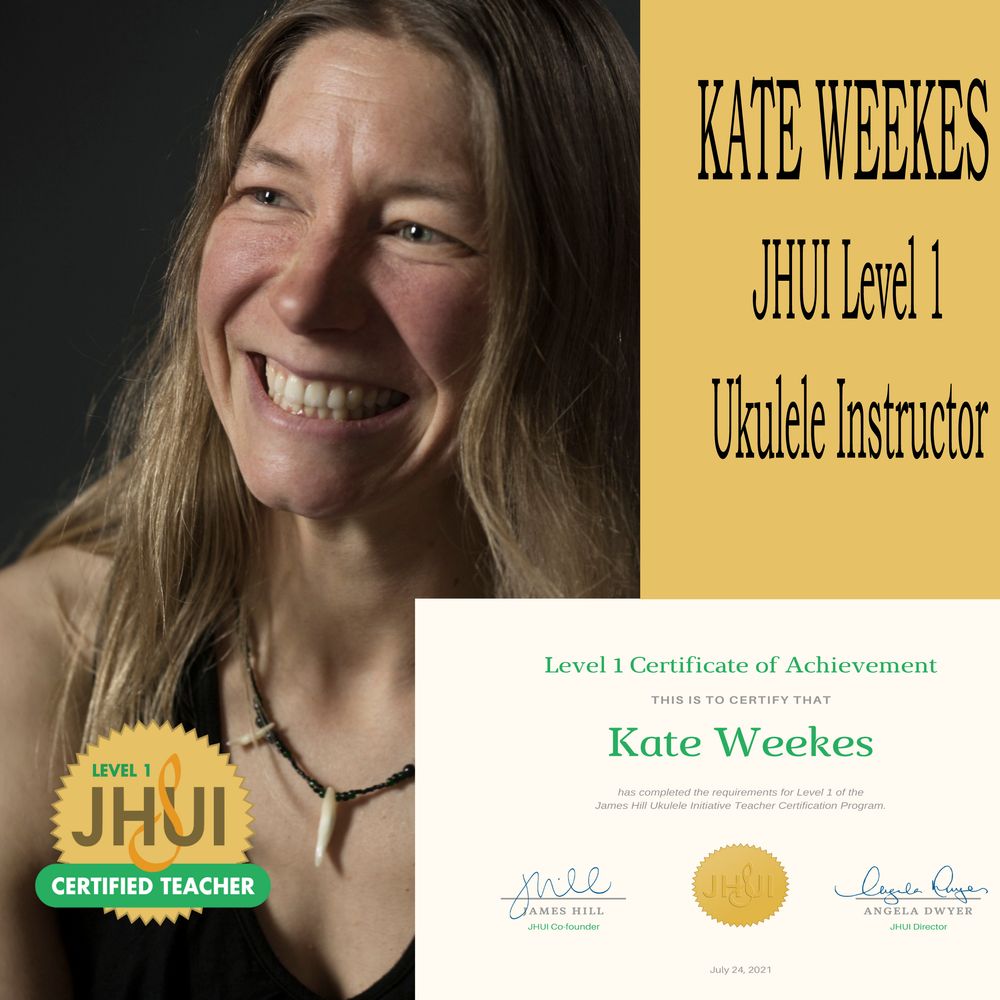 Ukulele Lessons
Kate Weekes is a certified JHUI (James Hill Ukulele Initiative) Level 1 instructor.  Kate offers both group and private instruction, incorporating technique, theory and repertoire into each class.  Students learn to play chords, melody and to accompany themselves while singing.  Group classes are an excellent way to play music with others and learn in a fun environment.
GROUP CLASSES
Jam Sessions: Ukulele jams at the Meredith Centre in Chelsea, QC.  The 1st Saturday of each month, from 1-2pm.  $10 drop in, everyone welcome.
After School Group:  After school ukulele program on Mondays at the Meredith Centre.
PRIVATE UKULELE INSTRUCTION
One-on-one lessons are available on-line on Tuesdays and Wednesdays  via Zoom for 12 weeks, beginning February 2nd to April 20th ,2022.  Get in touch soon.
$30 for 30 mins
$50 for 50 mins  
kate(at)kateweekes.com to register